Vintage Inspired Custom Furniture, Decor, and Interior Design.
Curated Collection of Antique Housewares.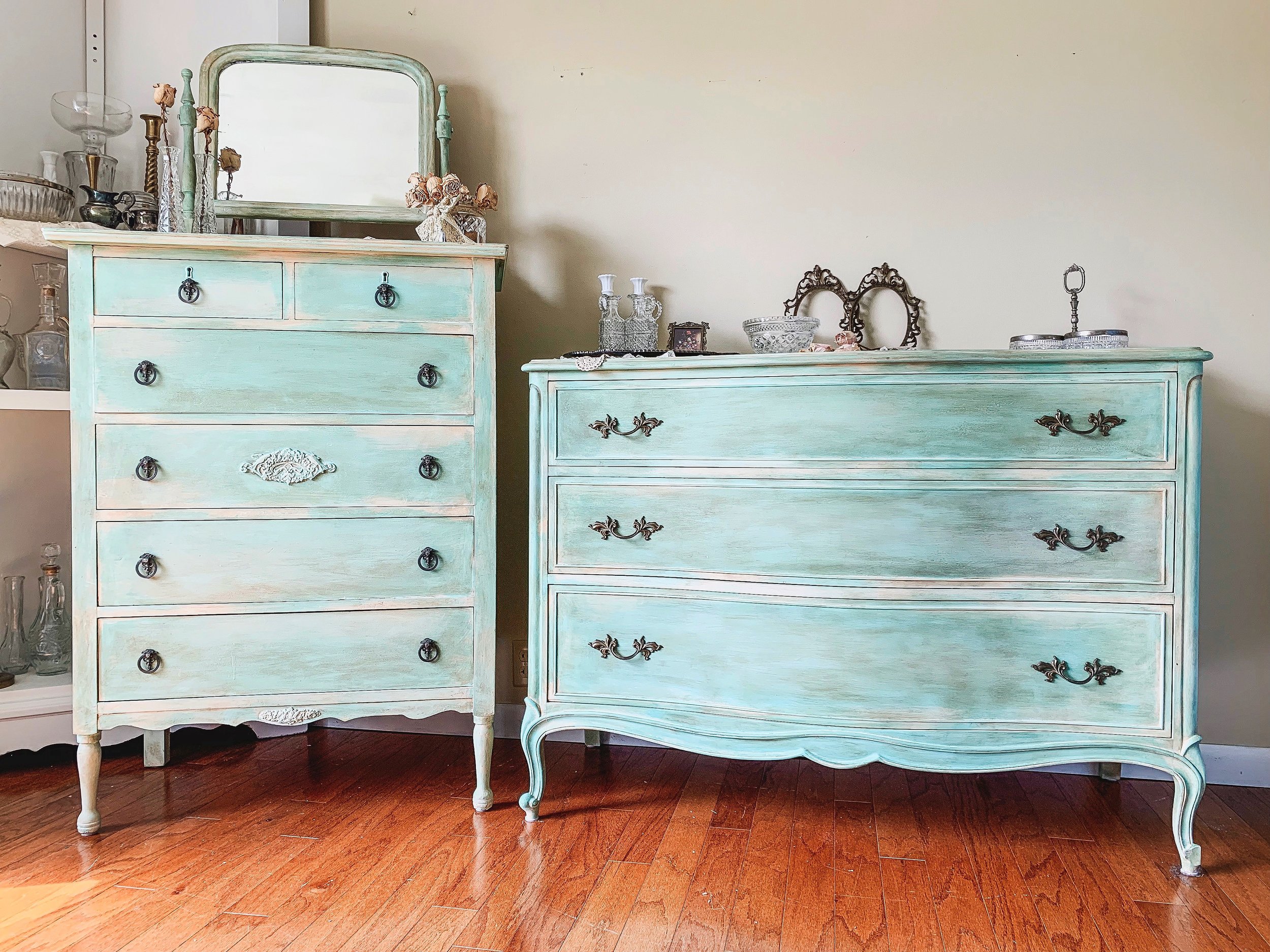 Dining tables & chairs
Shop our collection of dining tables and chair sets. Contact us for custom order sets.
baroque mirrors
Shop our collection of hand crafted solid wood baroque mirrors. Contact us for custom sizes.
coffee & end tables
Shop our collection of living room furniture pieces. Contact us for custom order pieces.
Buffets & hutches
Shop our collection of restored buffets and hutches. Contact us for a custom order or to see our inventory of unfinished pieces to work with.
Shelving & Wall Decor
Shop our collection of hand crafted wall shelving, and wall decor items.
Dressers & vanities
Shop our collection of dressers and vanities. Have an inspiration in mind? Send us a message, we have lots of unfinished inventory ready to be customized.
Follow Us On Instagram
@HANNAHKATHRYNHOME
★★★★★
I am thrilled with these beautiful frames! Hannah did an outstanding job. She is extremely professional and Im impressed with the high quality of her work. The colors and the finish is perfect!! She even threw in a few extra frames for free! I am planning to use the frames for a project and Hannah offered to send me some touch up paint if I needed it. Amazingly helpful and pleasant to work with. I am so happy that I found Hannah and would highly recommend her to anyone!
-Chris S
★★★★★
This table is stunning! Hannah even custom upholstered the chairs and painted them to match the table at my request. Then she even delivered it. She does amazing work and gives the best customer service. I will definitely purchase from her again.
- Joan R
★★★★★
Beautiful Mirror! Packaged great and arrived safe! This was for my salon opening and was the perfect piece for what i needed! Hannah does incredible work!
-Michelle L
★★★★
International shipping takes quite awhile. Waited almost two months! The mirror is beautiful an really well made. Worth the wait!
- Megan R
★★★★★
Working with Hannah was a great experience! She is incredibly knowledgeable and offers more than just a custom piece of furniture. She has such an incredible eye and was able to help me in re designing an entire space with lots of complicated parts! Made my renovation nightmares disappear and seem easy! Highly recommend!!!
- Sarah T
★★★★★
We Purchased a set of custom mirrors for our wedding from Hannah and were SO impressed with her work! She was so nice to work with and kept us up to date through the process, and shipping was easier than I had expected! Now these mirrors are in our home and we enjoy them everyday!
- Elizabeth K
★★★★★
Quick Shipping! Mirror is Beautiful! Came packed really well and had a super cute personalized thank you note!
- Debbie B
★★★★★
Mirror arrived safely! Its STUNNING! I searched for a long time for a wood frame mirror not resin and am incredibly impressed with Hannah's work! Reccomend!
-Janie S